Traditional Hog Roast
With A Difference
With Style
With Passion
We are the Piggy Blinders
Our aim is to help you to deliver a premium, immersive catering experience, created with exquisite food and attention to detail. Our team serve with lashings of style, love, passion, and humour creating an event that will stay long in the memory of both you and your guests.
 Our speciality is hog roast, but we offer a whole range of mouthwatering food options for everyone including vegetarians and vegans too. 
Catering for any event can often become stressful, especially when it is not your area of expertise. By calling on our team you can relax in the knowledge that a team of professional caterers are on hand to remove the uncertainty and worry of organising your special day. We believe that your day is as special as your guests and that you should have the opportunity to enjoy the event too. We are sure you will!
 Piggy Blinders is the dream-child of a family of passionate people, led by Alan Faulkner supported with the catering experience of award-winning chef, Ray Brenner. We combined our love of the classic British drama 'Peaky Blinders' with the theatre and history of exceptional British cooking, delivering an experience far beyond the regular hog roast!
We believe our attention to detail, our attention to you, your guests, and our superior standard of delivery set us apart. 
Piggy Blinders welcomes you into both the 'Piggy' family and the world that we live and breathe. 
History of Piggy Blinders


Our Story
Premium Catering


Our Offer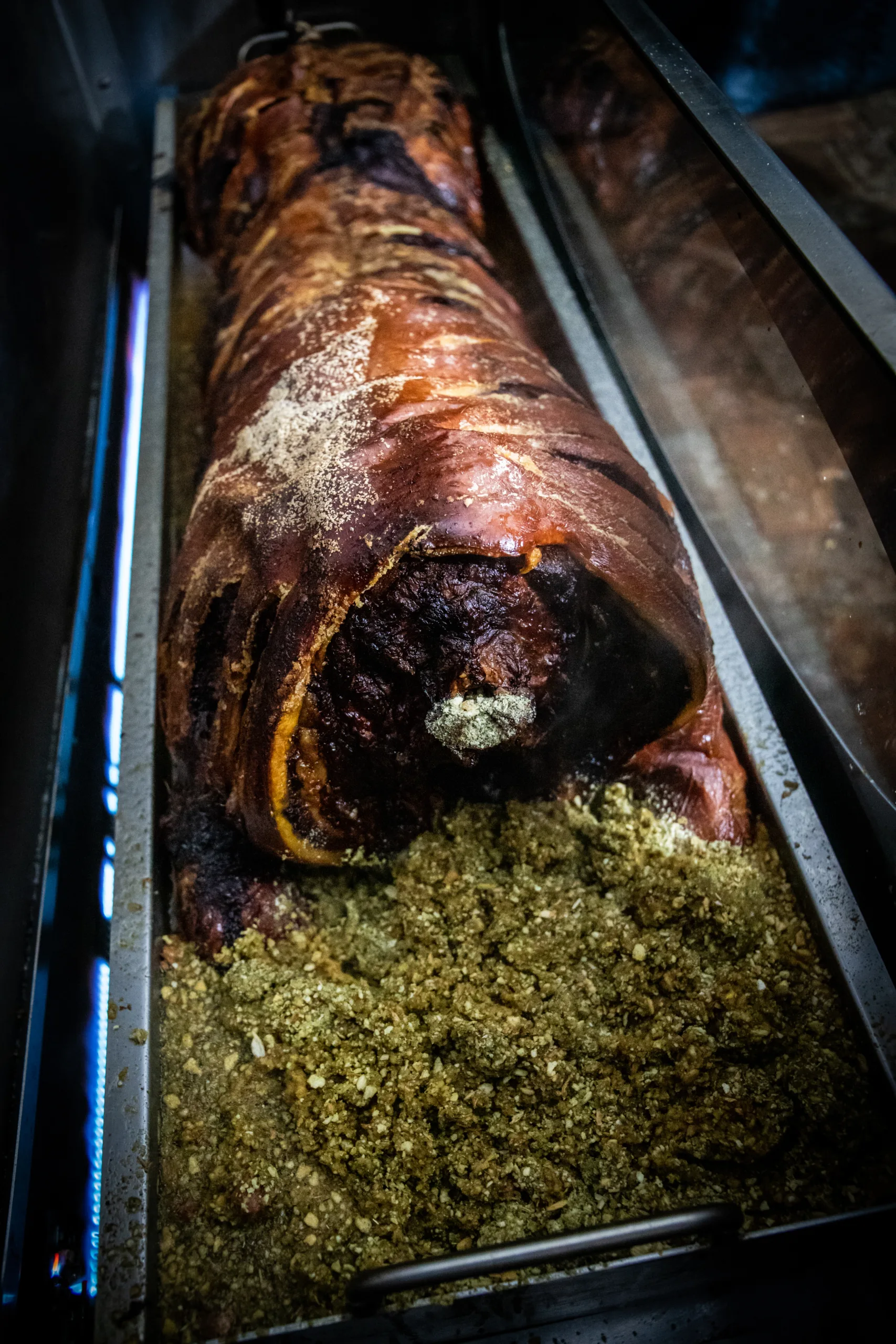 Quality food. Exceptional delivery.
It is every Piggy Blinder's mission to deliver the day of your dreams built on the very highest sustainable standards and values. At the heart of every hog roast is compassion and respect for the livestock we use and the environment we live in, as we strive to stimulate your senses with ingredients and service which will consistently exceed your expectations.
Enquire now to design your perfect event with one of our team.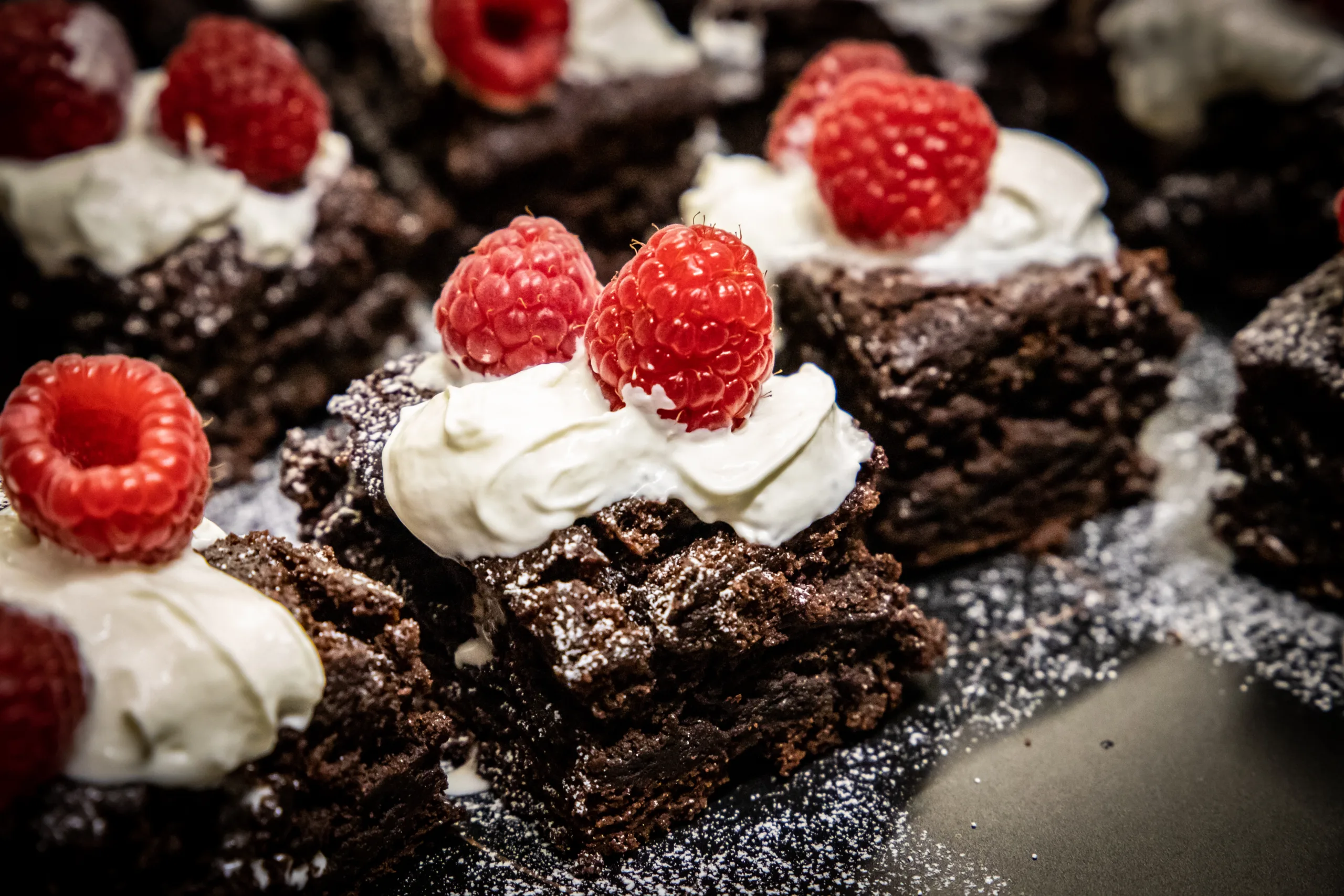 Frequently Asked Questions
What area do you cover?
We cover North and South Hampshire Hampshire, Surrey and Berkshire. We will consider events further afield upon request.
What is the typical cost for a Hog Roast?
Basic hog roast with crackling, bun, apple sauce and stuffing would typically cost around £14.50 per head. Prices are dependent on the numbers at the event, the food options you choose and your location.  
Where do you source your food from?
All our hogs are sourced from local butchers. Mark Turner and Daughters based in Aldershot and Bethney Butchers in North Camp. Bread rolls come from the Christmas Bakery in Ash. We take care to source the best quality food for every food option that we offer.
How many people can you cater to and from?
Typically we cater for events with 50 or more people, but we will provide quotations for smaller events upon request.
Do you offer more than just a hog roast?
Yes, Absolutely. We realise that not everyone enjoys pork and we can do lamb, venison and other roasts upon request. Vegetarians and vegans are catered for too. We will always make allowances as well for those with specific dietary requirements as well e.g. gluten or dairy free diets. Please inform of us if these are required and we will accomodate accordingly.
Are you self contained and what requirements will you need from me?
Our hog and food options are cooked with gas which we provide ourselves. Self contained gazebos providing our preparation areas. It is always a great help to have access to running water and welfare facilities of the event location, if they exist.
Dates for your diary


Upcoming Events
We are the Piggy /Blinders
Meet Our Team
If your have an upcoming event you would like to discuss please do not hesitate to get in touch using the contact form below.